ANTONIO VILLARAIGOSA

is the former Chairman of the UCLA Chapter of

a "Raza" Anti-American, Racist Organization with ties to Anti-Semitic factions. He should not get one vote for Mayor of Los Angeles until he publicly repudiates MEChA and apologizes for his past involvement in that organization.

PERUSE THIS SITE TO KNOW WHY THIS MAN LOST HIS FIRST BID FOR MAYOR OF LOS ANGELES AND WHY HE WILL LOSE HIS SECOND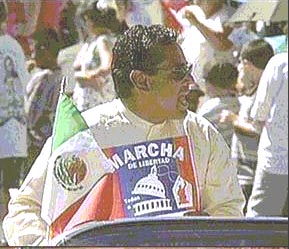 "Por La Raza todo. Fuera de La Raza nada"

(Everything for the Race - Nothing outside the Race)

The MEChA slogan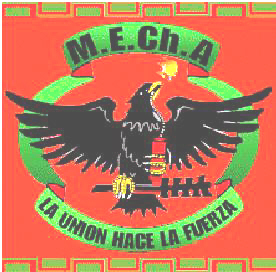 Do you want a Mayor who failed the bar exam four times?

After graduating from the unaccredited People's College of Law, Antonio Villaraigosa never pass the bar after failing the bar exam four times. If Villaraigosa couldn't even pass the bar exam, why in the world would you entrust him with a high-stakes job that involves complicated legal and factual issues, day in and day out? How could we count on him to make good public policy decisions if he can't even understand basic legal principles?

WHAT YOU DON'T KNOW ABOUT ANTONIO VILLARAIGOSA

In 1998, Villaraigosa told a crowd at a Salinas fundraiser:

"Dime con quien andas y te diré quien eres"

("Tell me with whom you hang out, and I will tell you who you really are")