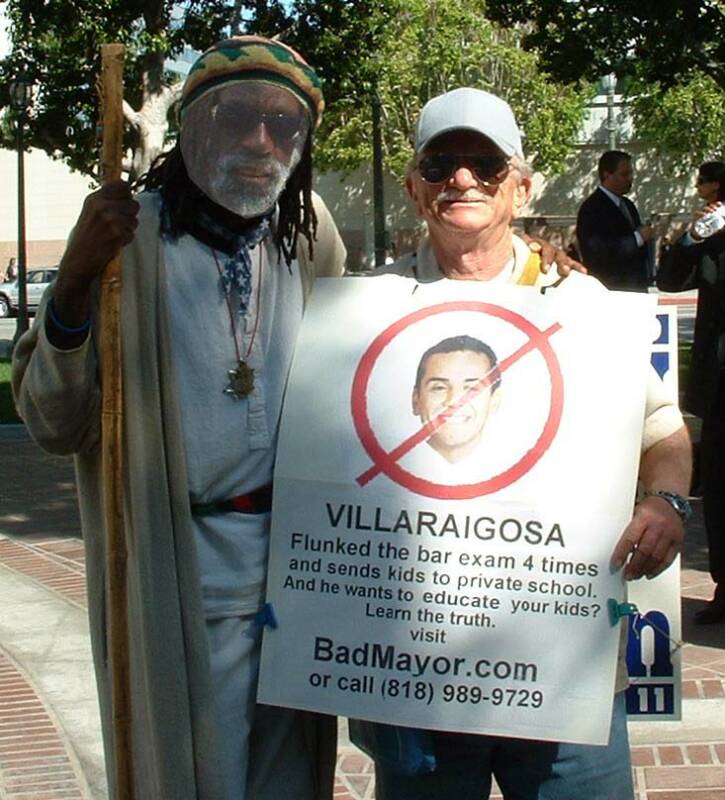 Advocate for the homeless, Ted Hayes and Activist, Hal Netkin at Save L.A. Rally at City Hall, May 12, 2005

Ted Hayes, talks about illegal immigration, May, 2005

In May of 2005, I joined Ted Hays in attempting to thwart Raza Racist, Antonio Villaraigosa's bid for mayor.

May 12, 2005

Because Ted Hayes is a patriot and a Republican, the usual Democratic Black (and White) whiners are obsessed in attempting to demean him.

This year (2006), the whiners intensified their attacks on Ted Hayes because he has joined the Minutemen Project.